- The number of open workshop seats will be limited due to current government restrictions -

If you would prefer to get the information 1:1 click here for an appointment
Attention Knee Pain Sufferers! Free​ Workshop!
New Knee Pain Workshop Helps Local People Get Back to Normal Naturally, Without Unnecessary Pain Pills, Injections, or Surgeries
Tuesday, Aug 25th
7:00 PM
5455 W 11000 N Ste 107 Highland, Utah 84003
Enter Your Info Below To Register For The Workshop
Go​ to​ the​ Knee Pain​​ Workshop​ and​ Learn:
1

The Top 3 Causes of Knee Pain that can lead to a Knee Replacement and a long recovery. (One of them you won't believe…)

2

The #1 Single Biggest Mistake that Knee Pain sufferers make that can lead directly to surgery.

3

A sure-fire way to get your life back and pick the right treatment for the cause of your pain (and save you time and money.

4

What successful treatment and permanent relief look like without the side effects of unnecessary medications, injections or surgery.
Who​ is​ the​ Workshop​ For?
The​ Knee​ Pain​ Workshop​ is​ for​ people​ suffering​ with​ knee​ pain​ who​ are​ looking​ to​ feel normal​ again​ and​ heal​ naturally​ without​ medications,​ injections​ and​ surgery.
1

Are you afraid to move because you fear your knee might "give out"?

2

Do you find yourself taking Tylenol, Aleve or Advil just to get through the day?

3

Are you missing out on family time because of knee pain?

4

Have you changed the way you do everyday activities - like going up and down stairs or getting in and out of a car?

5

Do you try to just "keep going" but you feel limited in what you can do?

6

Do you feel worn out and held back because of your knee?
What Do Others Have To Say About The Knee Pain Workshop?
"Scott Christensen at Rx Rehab has changed my life at age 76. He is the total reason behind my successful therapy for my shoulder and right knee. I can now exist without constant pain and with more energy!"
Jane L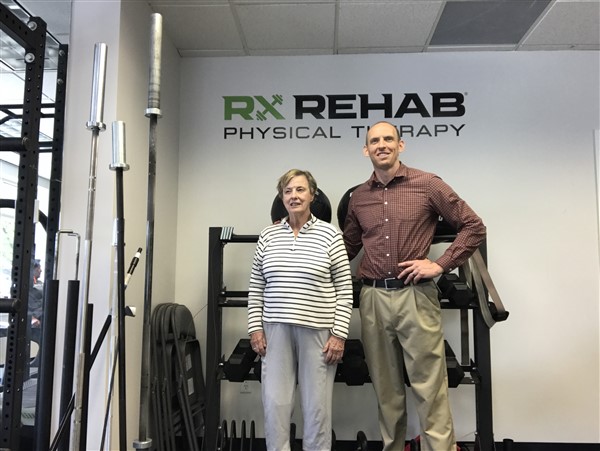 When I first came in I was in a lot of pain and barely able to walk. After lots of hard work, laser treatments, and dry needling, I am now walking without pain and getting back to normal activities.
Rachel G
When I started RxPT as a private clinic, I had the opportunity to try new exercises and equipment. I advanced to a regular cane to no cane. The goal has been to walk without the cane. At home I am able to walk outdoors a couple of blocks-carrying the cane. I am gradually using the cane less and less as my strength increases and pain/discomfort decreases. The cane helps me to be cautious and a reminder to others that I am somewhat fragile at 86.5 years of age. Scott has continued to answer my questions, demonstrate and explain physical anatomy and what is needed to achieve desired results. Scott is a gentleman, knowledgeable, thoughtful, good listener, teacher, protector and is respectful. I am extremely thankful to have benefited by having Scott Christensen as my Physical Therapist.
June M.
We have limited spots available and space will fill up fast, so register now to avoid missing out.
Enter Your Info Below To Register For The Workshop